Owning a vacation rental property is one of the best ways to diversify your real estate portfolio while also building your wealth. It is a great additional source of income and a nice place to relax if you want to have some rest and recreation. You get to have your own vacation home while also gaining profit from it. But managing a vacation rental can have its highs and lows.
If you're a vacation rental property owner, you know how tough it can be to stand out in a crowded market and get regular bookings.
Here are 6 vacation rental upgrades that convert rental inquiries to bookings:
1. Invest in a fully-functional kitchen.
Although most guests will be spending their time exploring the town and trying out new restaurants, guests who will be staying in your rental for two or more days might probably want to cook for themselves on some days. So having a fully-functional kitchen is essential to keep your place booked for several days. Make sure your kitchen is equipped with necessities – pots and pans, plates and bowls, knives and chopping boards, and other silverware. Investing in high-quality appliances can have high upfront costs but it will pay off in the long run. Advertising that your place has a beautiful and fully-functional kitchen in your rental listing will surely attract more renters.


2. Spruce up the bathroom.
Another factor that most guests consider when looking for a place to rent is the bathroom. Unfortunately, most home rental owners don't pay much attention to this area. They think that everything's good as long as there's running water and proper drainage. But you can do more than that! Improving your bathroom can make a big difference to your home rental.
Start with the basics. Ensure that the water heater works, check if the toilet is flushing properly, and make sure that the plumbing is regularly maintained. Upgrade your bathroom by providing your guests with a spa-like experience. This can be achieved by adding simple touches, such as providing fluffy white towels, complimentary robes, nice-smelling soap, shampoo, and scented candles.
More than just having a place to sleep, some people rent vacation homes to indulge in luxury. This is what most guests find enticing in hotels – the king-sized bed with a comfortable mattress, topped with large fluffy pillows, and a warm comforter. But some people opt to rent vacation homes instead of hotels because of their flexibility and amenities. So why not give them both? Give them the luxury they want by upgrading the bedroom. Invest in high-quality bedding. Aside from this, make the room aesthetically pleasing that potential renters won't be able to resist once they see the photos on your listing.
To increase your profit, you can also optimize sleeping spaces. The greater number of guests that you can accommodate per booking means more rental income. For some rooms, consider having bunk beds or pull-out couches. But make sure that you do this without cramping the space and without compromising the aesthetics. Ensure that the space will remain appealing and comfortable for guests.
Make sure to provide secured parking for your guests, especially if it can be difficult or expensive to park in the street. Many guests look for private parking when booking a vacation rental as it's more convenient and makes them feel safer. If you currently don't provide parking for your vacation rental, consider investing in a carport or garage if you have enough space. Trust me, it can be a worthwhile investment that can multiply your bookings.
One of the first questions guests ask when booking a vacation rental is: "Is there WIFI?" WIFI is an essential service nowadays that people expect to have even when on vacation. People want to be able to stay connected to their loved ones, post photos of their vacation on social media, play games on their phones, and more. The number of people who work remotely has also tremendously increased since the 2020 pandemic. Some of these people book vacation rentals just so they can work somewhere more relaxing, but they might still need to report to work and attend meetings. Offering free WIFI can take one worry off of people's heads. They'll be able to truly relax, work, play, and do whatever they want to do while staying at your rental. Your guests will thank you for providing free and working WIFI.
6. Make your rental property pet-friendly
While it might not be considered an upgrade, transforming your vacation rental into a pet-friendly oasis will widen your market. People with pets often have a harder time finding a vacation rental that accepts pets. You'll be able to increase your bookings if you practice some precautions and allow pets on your property. Of course, you should charge an additional fee or pet deposit in case of any unexpected damage that the furry friends incur.
Verbier Rental Properties in Mont Tremblant - Look for our rental coming soon in 2024!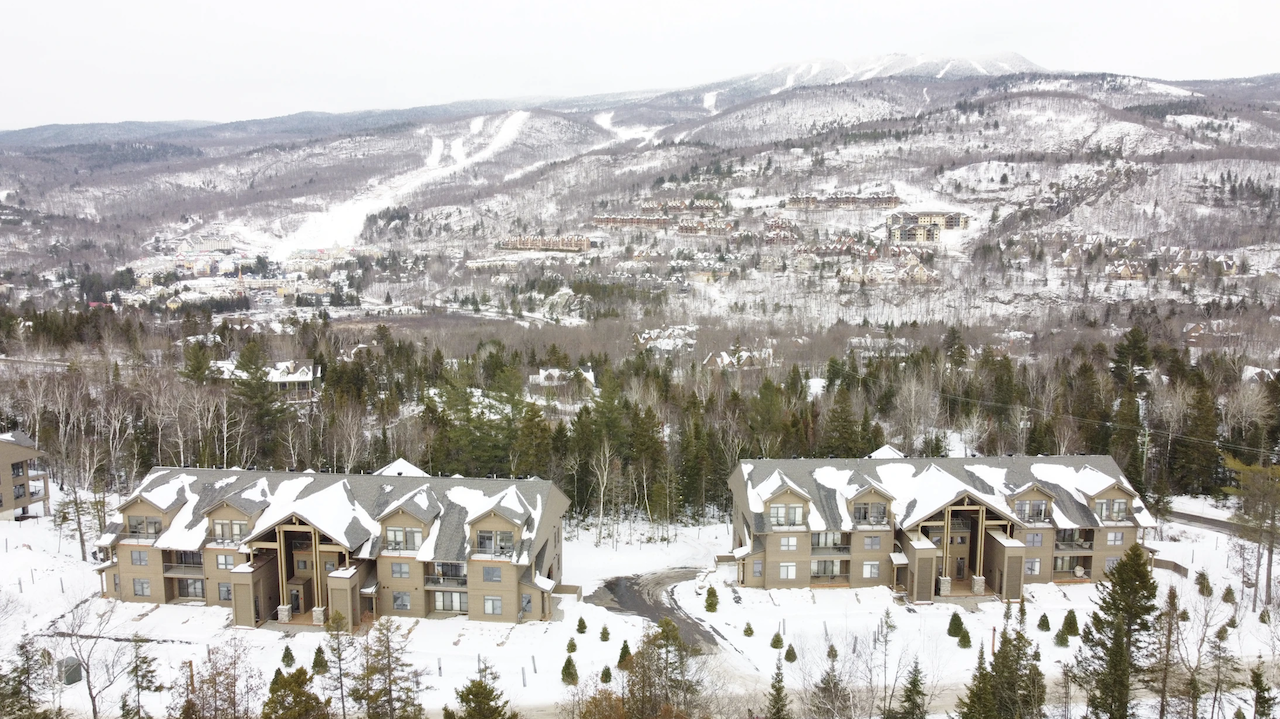 By not only maintaining but continuously upgrading your vacation rental, you'll surely be able to increase your bookings and multiply your earnings in no time. Remember, the key to a successful vacation rental is great reviews — and the key to great reviews is great experiences.
Before investing in a vacation rental property, it's important to do your research and ensure that it is allowed in your jurisdiction and/or condominium board. You may need to apply for a permit to operate a short-term rental, so it's best to clarify this before making a purchase. It's a great idea to seek the advice of professionals, such as our team and a lawyer, to help guide you through the process. Click here to contact our team to get started on your vacation home investment today.
PS If you're looking to buy a vacation rental in Ottawa, we can help. Outside of Ottawa? No problem, RE/MAX is a global company in over 110 countries around the world. We're happy to refer you to the right RE/MAX agent depending on the location!