How much is your home worth now? Get the latest average returns in Ottawa
The weather is cooler but not the Ottawa Real Estate Market
"August's resale numbers were undoubtedly driven by the considerable increase in new listings that came onto the market in both July and August," states Ottawa Real Estate Board President Deb Burgoyne. "There were at least 300 more residential and 175 more condo listings added to inventory than we saw last year at this time. In fact, we have not seen new listing numbers like this since August 2015," she adds. "The question that comes to mind is: what is propelling these new listings? Well, there are several contributing factors; there are Sellers that are ready to capitalize on their investments, there are those who may be moving into new builds or further out of the city, and let's not forget boomers who are downsizing or perhaps moving into rentals." "Whatever their motivations, if the rate at which properties are coming onto the market can be sustained, it will surely bring some much-needed balance. For some time, as inventory comes on the market, it is quickly being absorbed. If this increased listing trend continues, at some point, the housing stock may finally build to a point that demand is going to be somewhat satiated," Burgoyne proposes.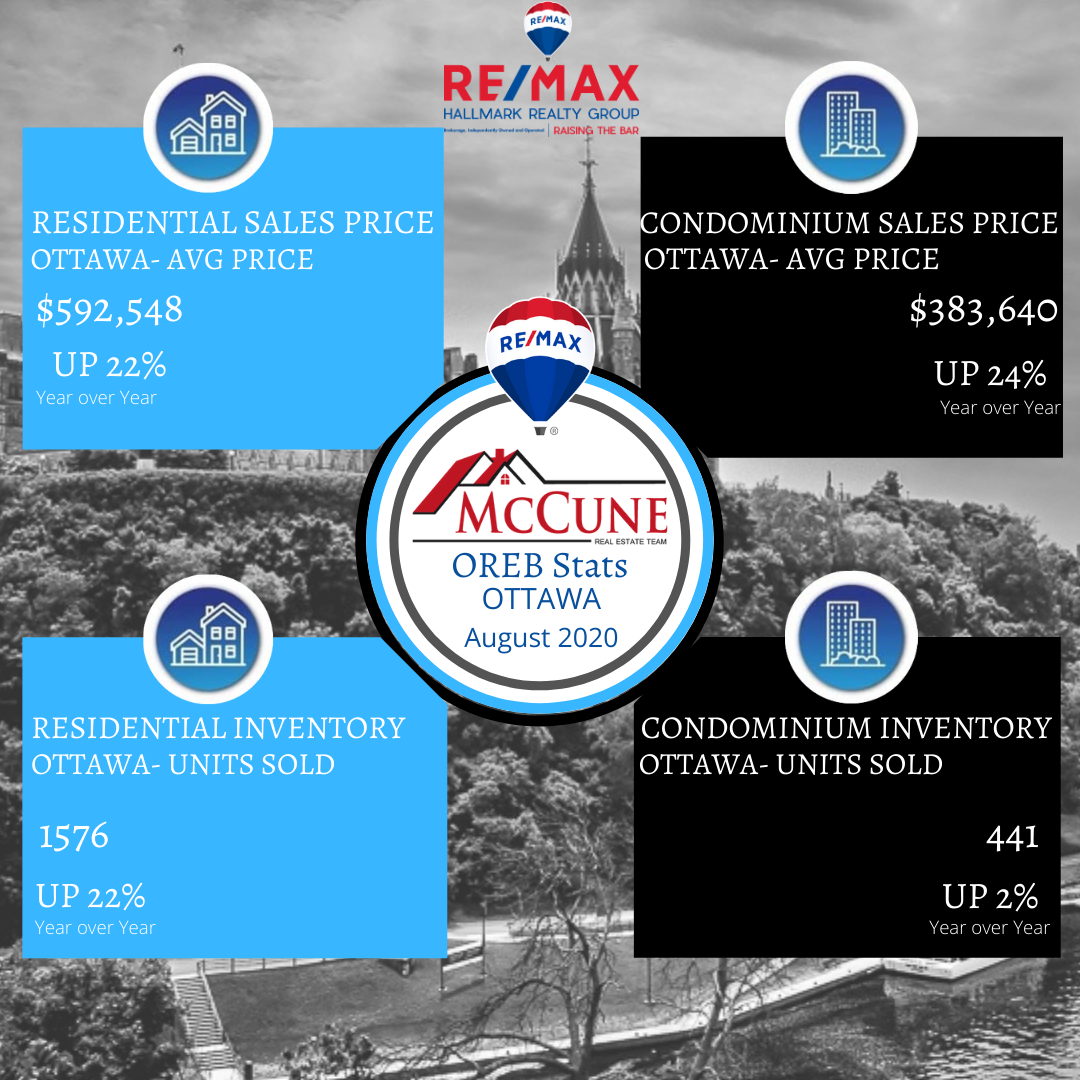 The reason that we have so many offers highlights the number of active buyers in the market - due to a variety of dynamics, such as record low mortgage rates, recently announced decreased debt/equity thresholds, migrating buyers coming from larger markets who may have received high returns on their home sales, etc
Check out how Kanata, Stittsville and Barrhaven did in August.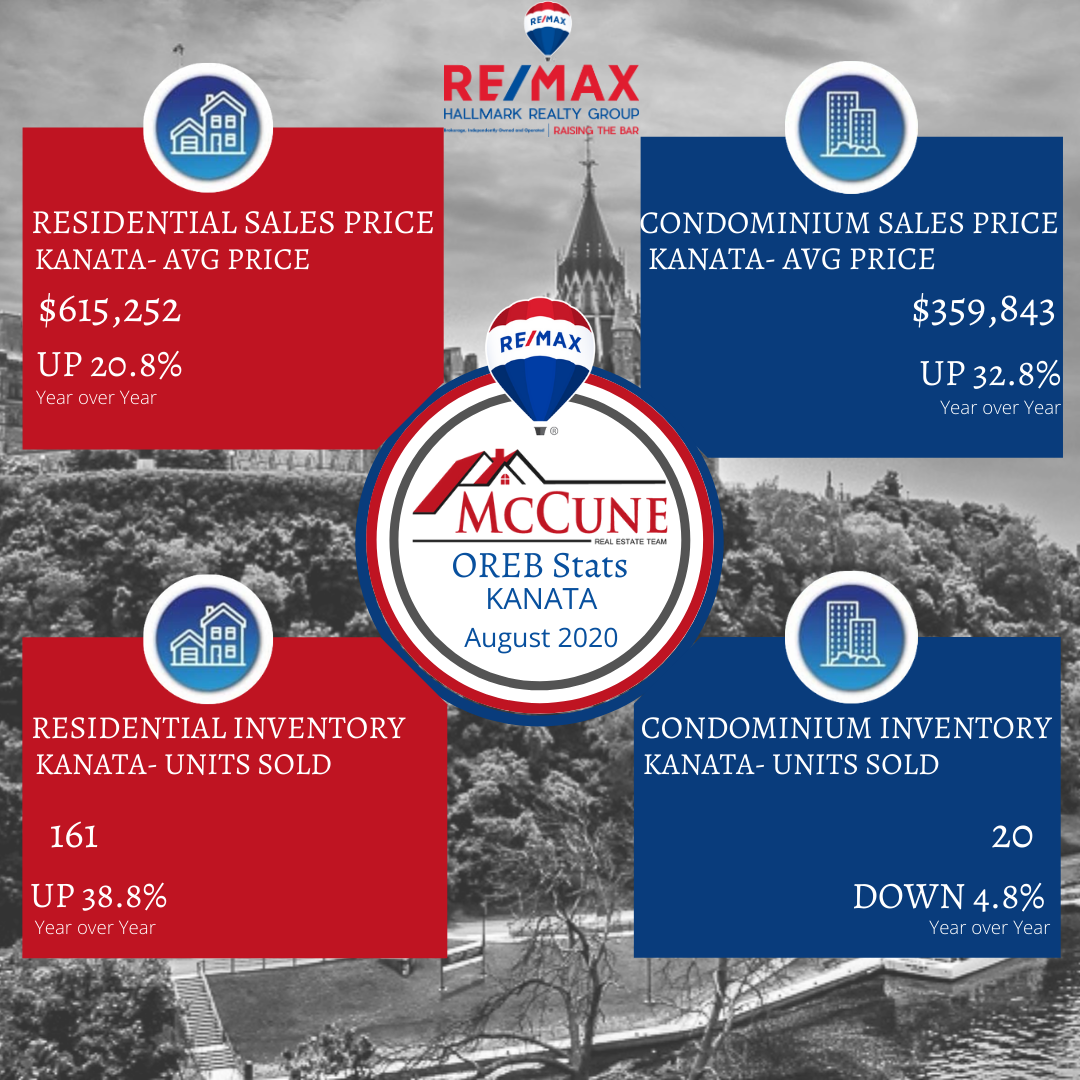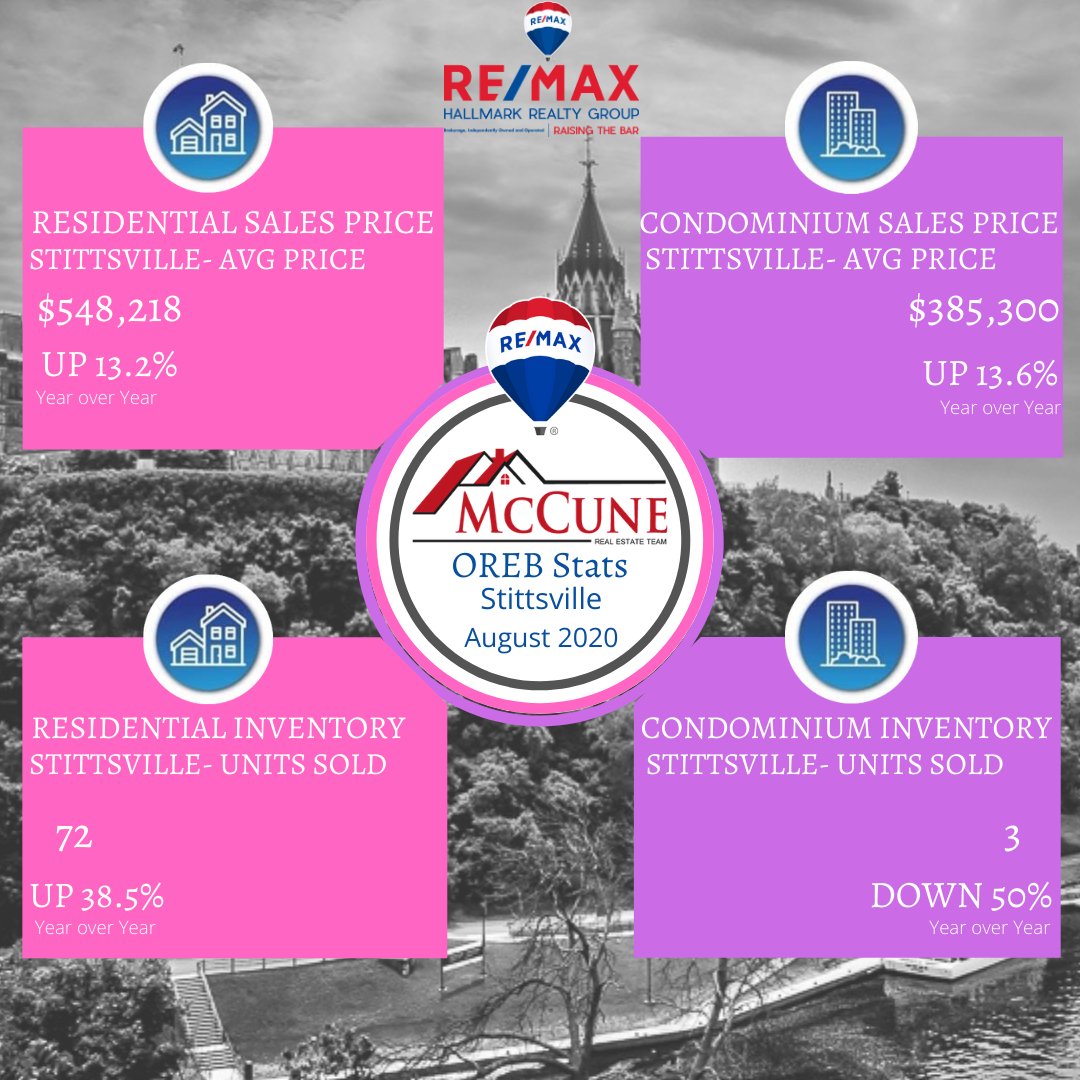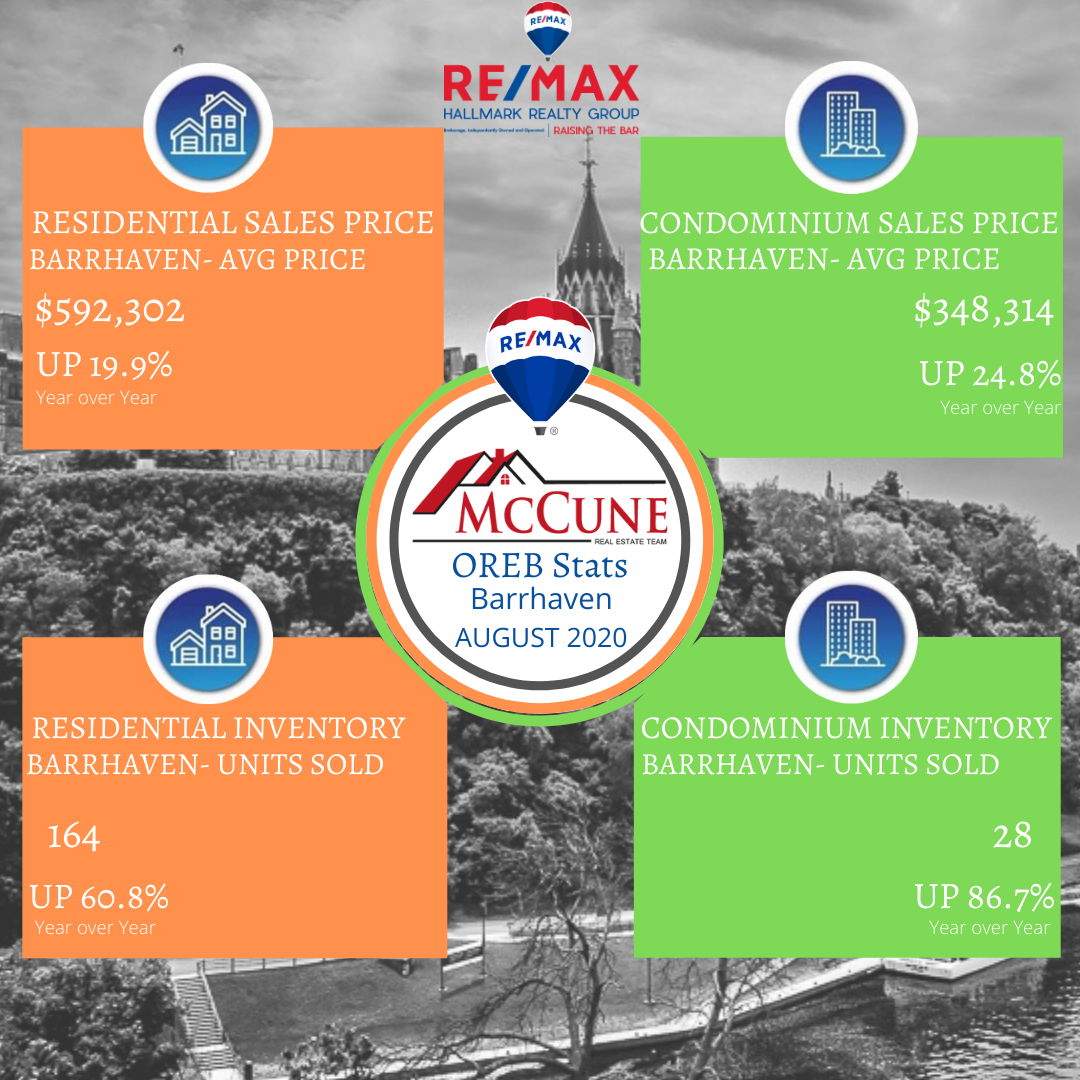 Want to know the value of your home in todays market?
Call now 613-323-1134 or email lamoinemccune@gmail.com